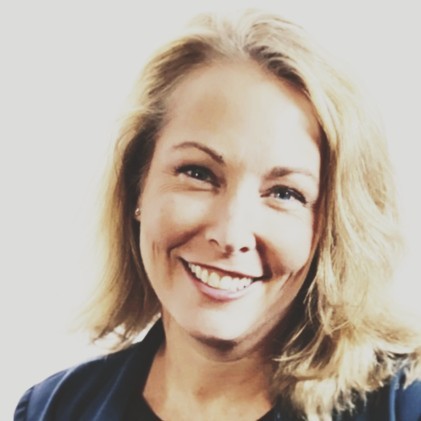 A marketing consultant that can break through the clutter and get the job done!
With a relentless focus on the end result, you can always count on Lisa to zero-in on what really matters. For over two decades, Lisa has been combining insightful observations, business savvy and a creative perspective on how to leverage technology to drive marketing results through high performing marketing strategies, efficient marketing operations and fruitful client relationships.
Don't limit yourself – work with a marketing consultant who is an expert in digital and traditional marketing
A digital marketing pioneer and evangelist, Lisa is a marketing consultant whose background is a history lesson in the evolution of digital media.
Executive level branding, demand gen and marketing operations 
Most recently, Lisa spent seven years working for the business process outsourcing industry's first and largest gig economy customer service outsourcing provider.
During her tenure, she defined and implemented a brand positioning strategy and robust strategic marketing plans that doubled client call service capacity and fueled 200% revenue growth.
As Vice President of Marketing, she set the direction for all aspects of branding, demand generation and CX lifecycle marketing; and provided the creative vision for a highly successful consumer/candidate facing brand strategy that was founded on primary research. Key highlights of her accomplishments include:
Development of a predictive reporting and demand generation forecasting tool that delivered up to 80k leads monthly and virtually onboarded 12k+ people monthly into paid virtual training courses to prepare them for virtual work.
Lead executive driving business and user requirements documentation, and RFP process, to established a roadmap to marketing automation and organic growth (Salesforce Cloud, WordPress, SEO).
In the absence of a marketing automation solution, establishment of manual processes, workflows and procedures to engage, retain and grow a virtual community of over 70k call center agents with targeted communications, programs and community building events.
My journey to becoming a marketing consultant
An investment in education always pays the best interest – Benjamin Franklin
Lisa's journey to becoming a marketing consultant began in college.
Originally interested in a career in television and video production, she attended Florida Atlantic University to pursue her Bachelors in Mass Communications. 
Her core coursework was instrumental in understanding the basics of communications theory, advertising, pyschology and sociology. During her senior year, she finally got the opportunity to fulfill her interest in video production when she held an internship at Selkirk Communication's local cable access television station – this affirmed a passion for video marketing that has endured.
In her junior year she earned a coveted role on Florida Atlantic University's Student Government Program Board and discovered what marketing is. It quickly became apparent that she had found her calling.
Along with a team of six other student Program Directors, she managed a budget of $250,000+ annually to develop a schedule of diverse entertainment and educational activities for the student body.  She learned the traditional marketing skills that would push her career forward and ultimately be the foundation for her work as a marketing consultant:
Project planning

Project management

Budgeting

Vendor management

Event production

Event marketing

Grass roots marketing
Radio, newspaper and television advertising

Contract negotiations

Writing press releases

Managing media & public relations
A marketing consultant whose career evolved with the Internet
She began her professional marketing career in 1994 as a Marketing Assistant with Comcast Communications ,which purchased Selkirk Communications, the same company where she did her college internship.
She continued developing her video production skills by producing thirty-second commercial spots, from concept to script and directing in the control and edit rooms.
She also administrated on-air commercial insertions, weekly print media ad trafficking and direct mail, and was given the opportunity to create custom on-air promotions and retail co-promotions.
She was soonafter recruited by Viacom's Showtime Network where she was an Affiliate Marketing and Sales Coordinator in their South Florida office.
While there she managed a territory of 62 accounts throughout Florida and the Caribbean and grew territory revenue by 26%.
Her responsibilities included creating marketing plans for her affiliates, training cable system sales representatives, and writing press releases and direct mail copy.
She also coordinated regional b2b marketing efforts, including trade shows and events.
By 1997 Lisa was ready for new challenges and began a career with the Tribune Company.  As the Marketing Manager of the South Florida Sun-Sentinel's weekly entertainment publication, City Link, she established a new position/department and managed all aspects of marketing, public relations and promotions.
Following an in-depth consumer research study, she successfully re-positioned the publication, formerly known as XS, resulting in a readership increase of 50% in the desired demos.
During her tenure she produced over a dozen events resulting in $100,000 in revenue and over $200,000 in free promotion.
She also successfully negotiated major sponsorships with over 50 community events – garnering brand recognition for the newly re-named City Link at discounts of 40 – 60%.
As the Internet boom reached crescendo, Lisa expanded her span of influence
She soon was offered the opportunity to be the head of marketing for the Sun-Sentinel's fledgling online presence.
During her time there she:
Developed and launched a digital brand extension strategy for the Sun-Sentinel.
Launched national classified partners like Cars.com and Careerbuilder.com and then negotiated cooperative advertising dollars for joint campaigns.
Was promoted to head of marketing for Tribune Interactive's eastern region digital properties which included  multiple web publications across South Florida, Orlando and Newport News Virginia.
Managed multiple agencies and worked with Tribune executive management to drive national branding, consumer marketing and consumer adoption of emerging products and initiatives.
Consolidated regional media buys and agency relationships to achieve significant cost savings.
The new millenium ushered in new kind of marketing
In January of 2000 Lisa kicked off the new millenium by joining an internet start-up called Xcelerate Corporation, an e-business solutions company.  While there she held two roles: a client facing, marketing consultant role with concurrent corporate marketing responsibilities.
As a Senior Interactive Marketing Consultant, and part of a cross-functional teams of developers, solution architects, graphic artists, copy writers and usability engineers, Lisa provided marketing leadership to create online business strategies and web presences for clients ranging from Fortune 500 to start-ups.
Marketing expertise for staffing, call center outsourcing and professional services
Lisa has partnered with clients across multiple industries, including healthcare, travel & tourism and the legal profession.
However, she offers insights and expertise specific to the BPO, call center, and staffing industries and has served as a trusted marketing consulant to leaders in those industries like Spherion Staffing, Randstad, Employbridge and Convergys.
Her introduction to these industry verticals began when the dot com boom went bust, Spherion , a client of Xcelerate's, recruited Lisa to use her digital marketing expertise on their behalf as Senior Corporate Marketing Manager at their global headquarters in Fort Lauderdale.  She managed an eight person marketing department and played a key roll in developing and executing global marketing strategies and integrated marcom plans for multiple business units including IT staffing, IT consulting, Business Process Outsourcing and, of course Staffing & Recruiting.
An independent marketing consultant for more than a decade
Lisa founded Pelish Marketing in 2003.  In 2006, her husband Jason, also a digital marketing consultant and expert marketing technologist, teamed up with her and together they rebranded the company as Massive Impressions . Soonafter they expanded the agency's services from online b2b lead generation advertising to full life cycle digital marketing and lead generation solutions and custom marketing technology solutions.
During Lisa's hiatus from Massive Impressions from 2014 – 2021,  Jason contined to grow the business while refining the  services mix to focus on marketing technology strategy, search engine optimization, technical search engine optimization, WordPress plug-in solutions and all things analytics.
Since her return in 2022 Massive Impressions continues to focus on expanding their client base, particularly within the staffing and recruiting industry; offering SEO structured data and Google job posting optimization leadership that generates a higher volume, of qualified organic candidate leads for employers with high volume hiring needs.
Name:
Build your business. Partner with a fierce marketing consultant focused on what matters.
Knows About:
Digital Marketing
,
Online Marketing
,
Recruitment Marketing
,
Recruiting
,
Staffing
,
Gig Economy Recruiting
,
Content Marketing
,
Event Marketing
Offer Catalog:
https://www.massiveimpressions.com
<! -- end of agp_artist >